Tree King Consulting - the quality you need, when you need it.
About Us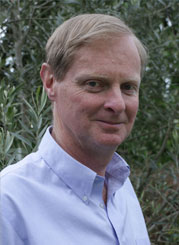 Tree King Consulting Ltd is a small independent company who have operated within the arboricultural industry throughout Britain since 1981. Owned and run by Graham and Sue King the company has amassed experience for the benefit of our clients, in both the private and public sectors.
How we can help you
Tree King Consulting aim to give impartial advice, information and assistance to overcome the problems which may arise when trees, people and buildings interact.
Whenever possible, we provide reports to our clients' timescales, and present them in ways which are easily understood by all who use them.
We do not carry out contracting work, so no conflicts of interest arise, but we can recommend contractors in all areas.
Graham King MRAC. Dip.Arb.(RFS). F.Arbor.A.
Graham is the director of Tree King Consulting Ltd and has been working in the arboricultural industry since 1981. For the last 10 years he has been working solely as a tree consultant, for private clients and Local Authorities.
Graham has the professional Diploma of Arboriculture, which is Arboriculture's premier qualification; he is also a Fellow of the Arboricultural Association and has a Diploma in Farm Management.
Sue King BSc. Cert.Ed.
Sue is the business manager, administrator and marketing manager of Tree King Consulting Ltd. She trained at Pershore College of Horticulture, and has a Diploma in Garden Design.
Our numbers are augmented as necessary through the use of suitably qualified additional personnel.
Professional Associations
Tree King Consulting are members of the following Associations:
Arboricultural Association, Royal Forestry Society, Consulting Arborist Society-CAS and Arboricultural Information Exchange-AIE.
Contact Us
We are a small, independent arboricultural consultancy based in Cheltenham in Gloucestershire working predominately in London and the South East, the Midlands, Central and Southern England, and Wales. For more information about our services please feel free to call us on 07860 790024, or contact us via our online form.