Tree King Consulting - the quality you need, when you need it.
Tree Management Plans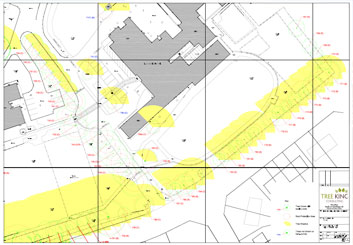 Whether you require the inspection of a single prominent specimen or the assessment of hundreds of trees our plans will help you to manage the trees under your care.
We use the most up-to-date survey technology, including GPS to locate trees on plans, and tomography to investigate the internal condition of the wood.
"Nothing is without risk"
"We are at risk every day in our own home, travelling to work and in the workplace. We expect to take risks, and the law requires only that we should be guarded from risks that are unreasonable. Absolute safety or the eradication of all risk is not expected and arguably is neither possible nor desirable..."
Extract from English Nature publication: Veteran Trees: a guide to risk and responsibility.
Contact Us
We would be happy to talk to you about our Tree Management Plans. For more information about our services please feel free to call us on 07860 790024, or contact us via our online form.