Tree King Consulting - the quality you need, when you need it.
High Hedges Advice & Law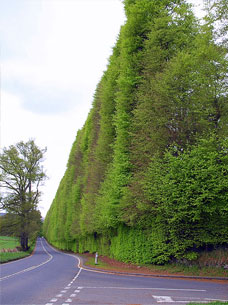 Tree King Consulting is able to assist Homeowners who are concerned about the height of their neighbours' hedges. Graham can negotiate with the Local Authorities on your behalf, and has been trained to act as an Expert Witness.
The Anti-Social Behaviour Act 2003 has given powers to Local Authorities to require the management of high conifer hedges by their owners, where it can be shown that a hedge is too high.
The object is to determine the maximum height to which a hedge may grow, before causing unacceptable loss of light to an adjoining garden or dwelling.
Contact Us
Tree King Consulting regularly assists householders who are concerned by the growth of their neighbour's hedges, and negotiate with the Local Authorities on their behalf. For more information about our services please feel free to call us on 07860 790024, or contact us via our online form.