Tree King Consulting - the quality you need, when you need it.
Tree Risk Assessment & Reports for House Purchase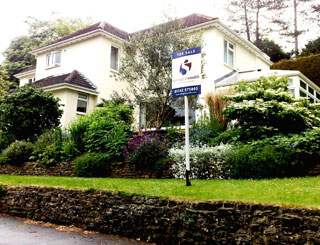 Are you a homeowner whose house sale is dependent upon a Tree Risk Assessment in order for your mortgage to go through? Tree King Consulting can help.
The provision of a mortgage may be dependent upon a Tree Risk Assessment, because Mortgage Companies will not lend money on a house which could suffer damage from trees. The issue often arises at the eleventh hour of contract negotiation and requires urgent action.
Wherever possible, we will report as quickly as is necessary for the contract to proceed. A Risk Assessment seldom reveals a situation where the purchase should be avoided, but tree management may be necessary to reduce risks or to limit future tree growth.
Contact Us
Tree King Consulting has considerable experience offering Tree Risk Assessments to homeowners. For more information about our services please feel free to call us on 07860 790024, or contact us via our online form.